Hey Darlings,
I've been working a lot with my school in Georgia with the incoming freshman class and their orientation and stuff like that so, I've been posting stuff on my
Tumblr
about freshmen and moving and my experience and I began getting a few questions so, I thought a great idea would be to start a video series addressing those questions and more. You can find the series on my
Youtube Channel
along with other videos about life and random bits and bobs.
Anyways, the first video of this series addresses the question "What Should I Pack/Bring to My Dorm"
and I gave you guys a lot of great information but I want to post some links to websites that can go into further detail. Also, I have an app that I want to share with you guys, that I'm using to keep track of what I need to move in.
One thing that I didn't get to mention in the video was storage!!
It's so important and I want to give you guys some quick storage solutions that work for me, I'm not the most organized person, I'm pretty average, like I'm not going to sit down and color coat, label and meticulously put things in place, so here are some dorm solutions that I think work!
1. BINS/BASKETS
Get some that are flat and can slide under your bed and some that are more cub shaped and can be stacked next to your desk. That way you can store things you don't need everyday under your bed (out of season clothes, laundry stuff, traveling stuff etc.) and everyday things next to your desk which is going to your permanent area for the next year. Or even get some for your closet
EX.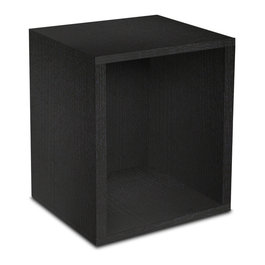 You can get stuff like these and display your stuff
Walmart Has A Collection of Them On The Low
2. Hangable Storage
Hope you enjoyed that video and left a comment if you have any questions.
Check out My Channel and Enjoy youtube.com/shamoyakelly
Here are the links and the app!
App:
The College Packing List (Web Version)
App Version
Links:
Freaking Awesome Extensive Dorm Room Checklist
107 Things to Pack For College
Dorm Room Space Savers
Keep Your Room Organized